My resolution for this year is to wrap up as many of my loose modelling project as possible. One that's been taking up the most of my logistical time has been my rapier battery project, which will include x9 carriages, x18 crew, and three weapon options for each carrier. I love rapiers and they fit my army perfectly, but I find the stock model too clunky. Something about it is just too boxy for me, so I set out to find something that looked better to fit with my army theme.
I found my inspiration online from Miniature Tim and his outstanding "Heresy-Era Salamanders: Thunderfire Cannon Conversion". Check out his blog right here. Thanks Tim for the inspiration!
Tim really nailed the high tech rapier look: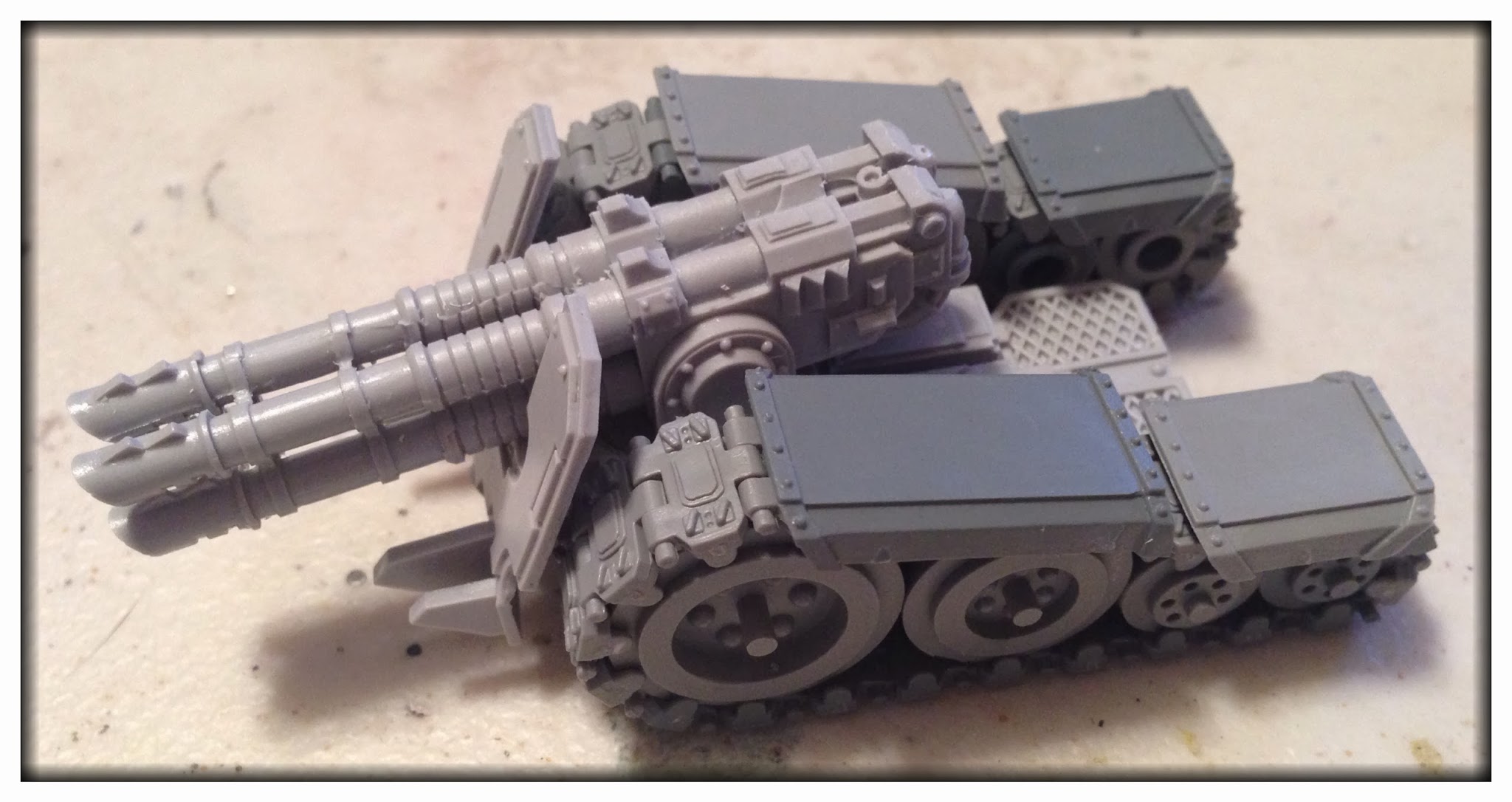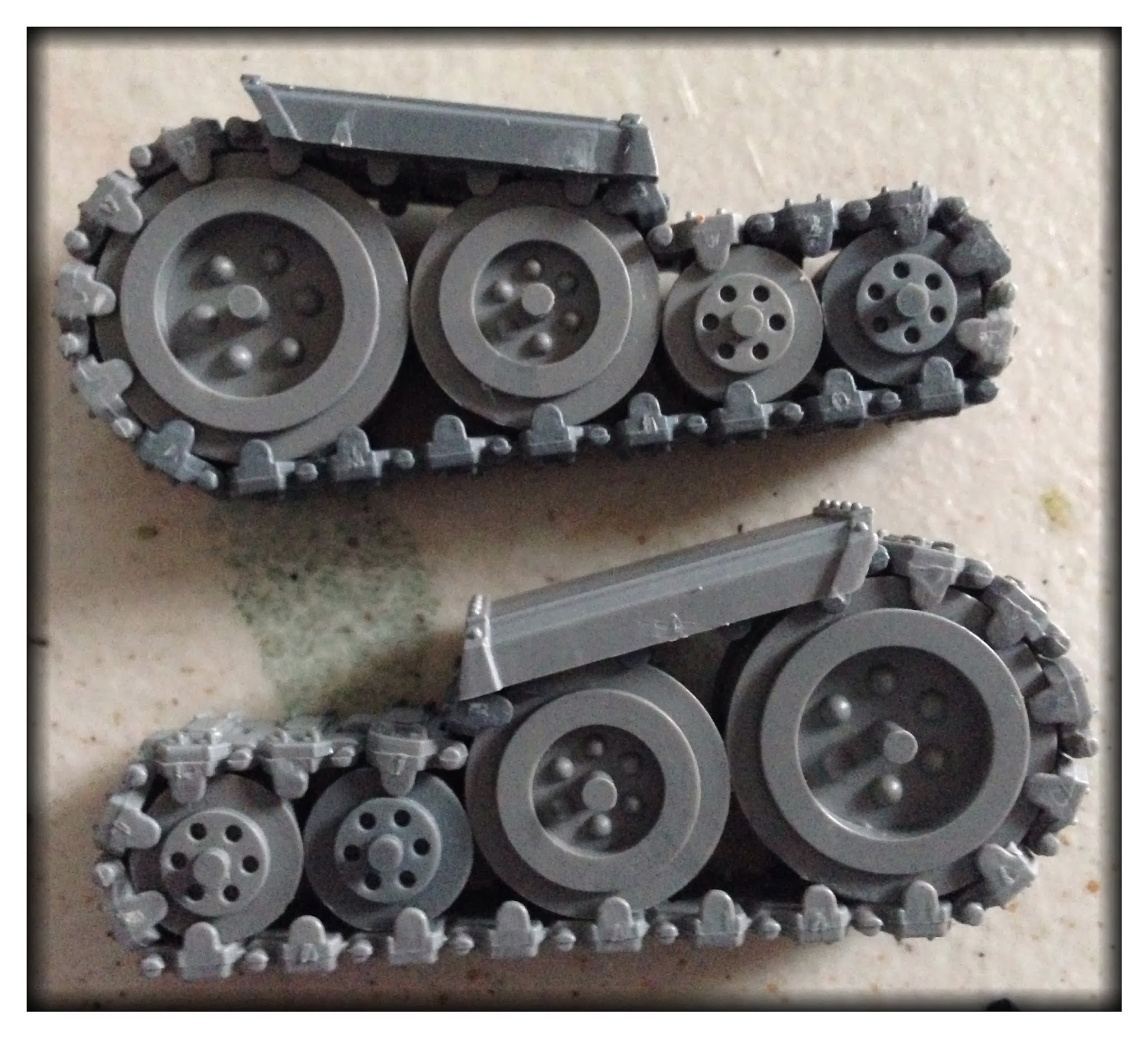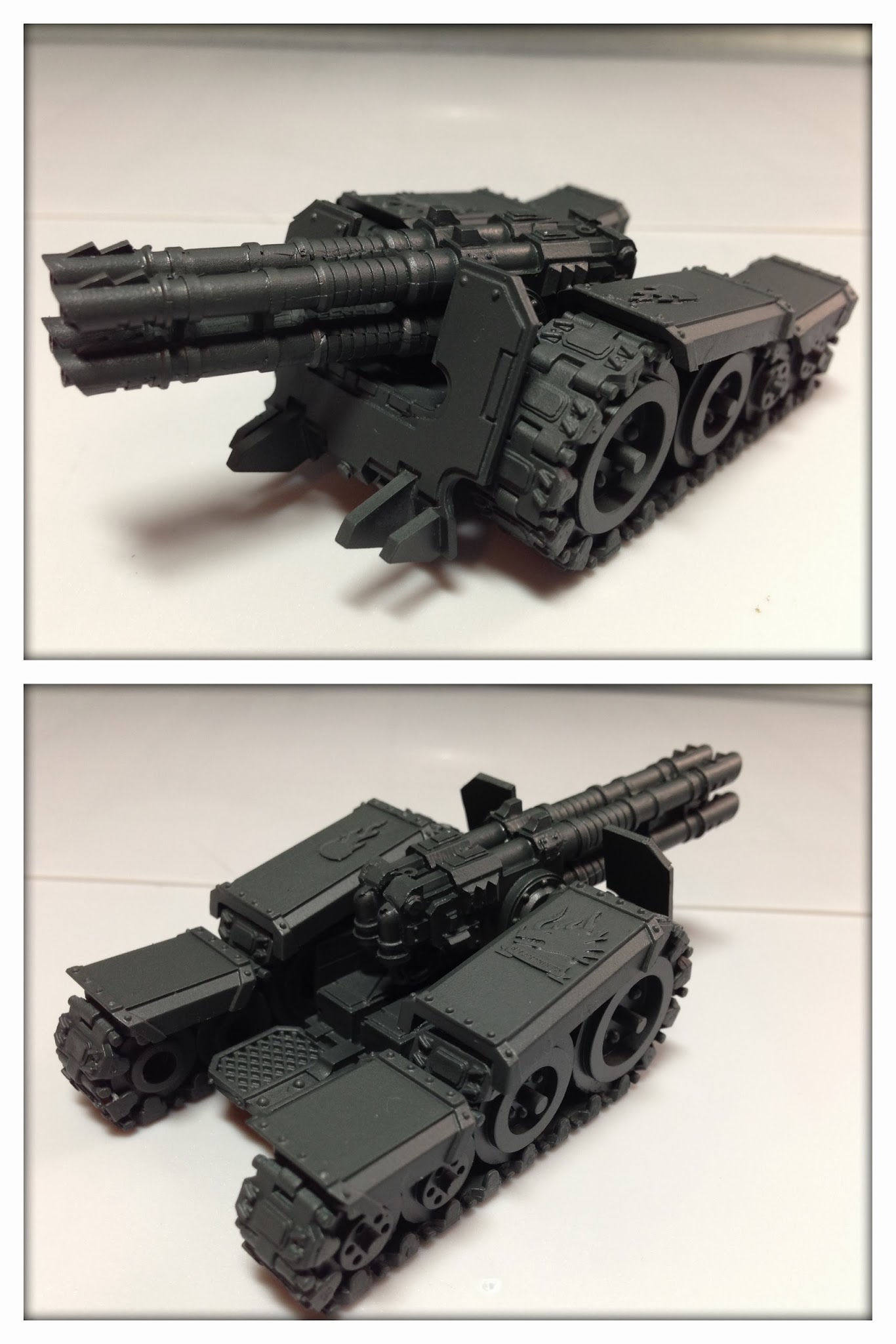 I set to improve on his concept with my own take on a 'modernized' rapier carrier. I used tracks from blood and skulls industry along with bits from FW Death Korps thudd gun kit. This is the first of 9 and will required a magentized platform so I can mount other weapons. I haven't quite figured that out yet, but it will likely require a metal pin than slides into the side and all the way across the model: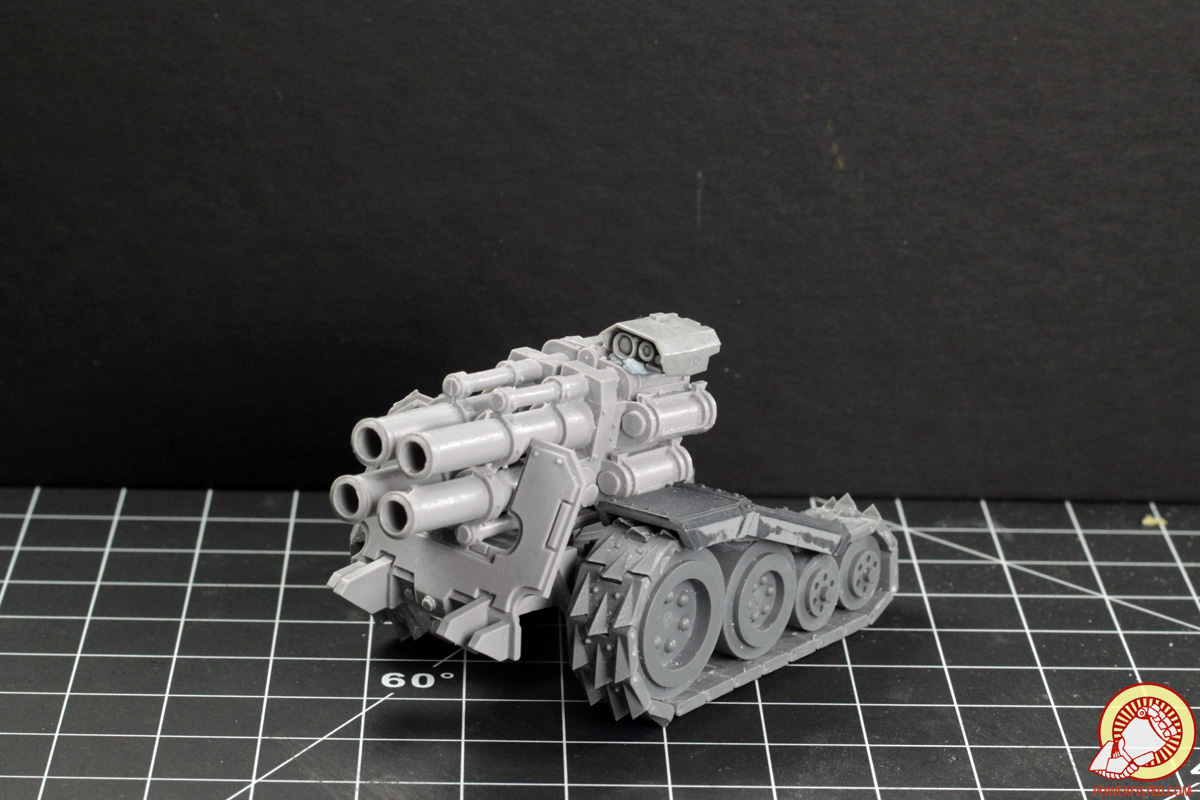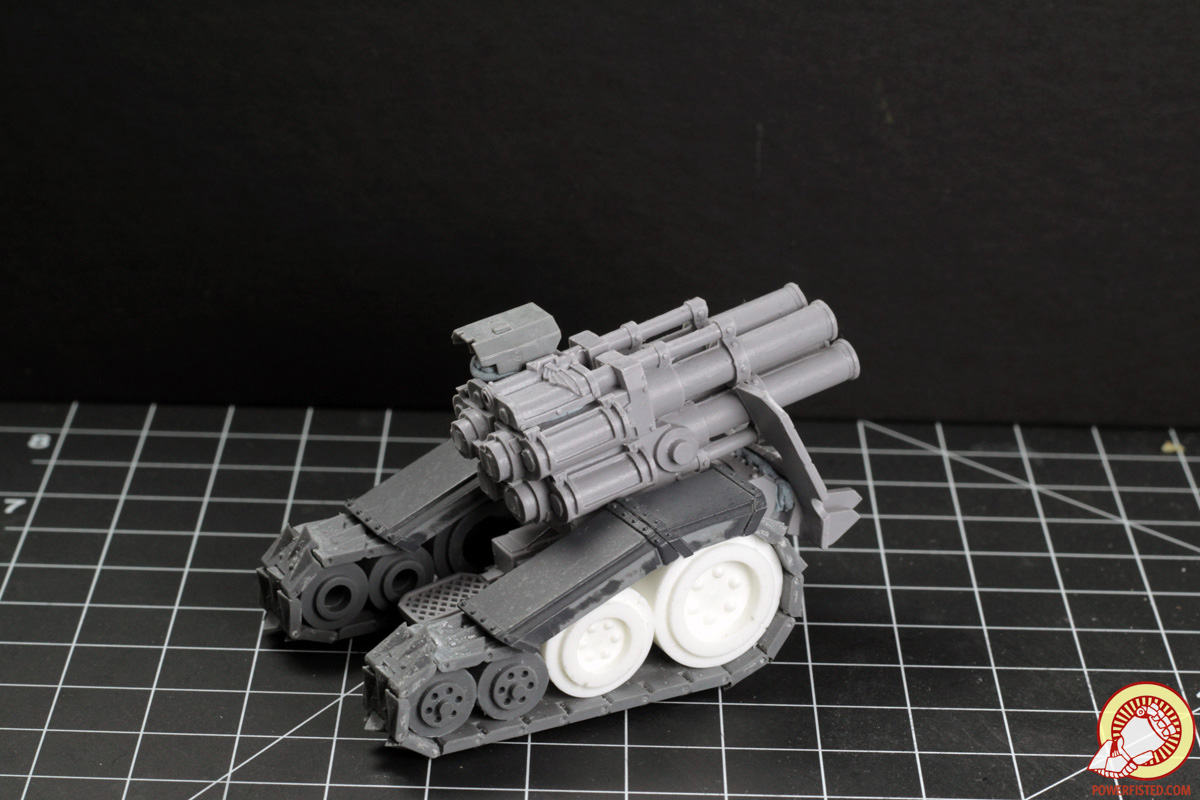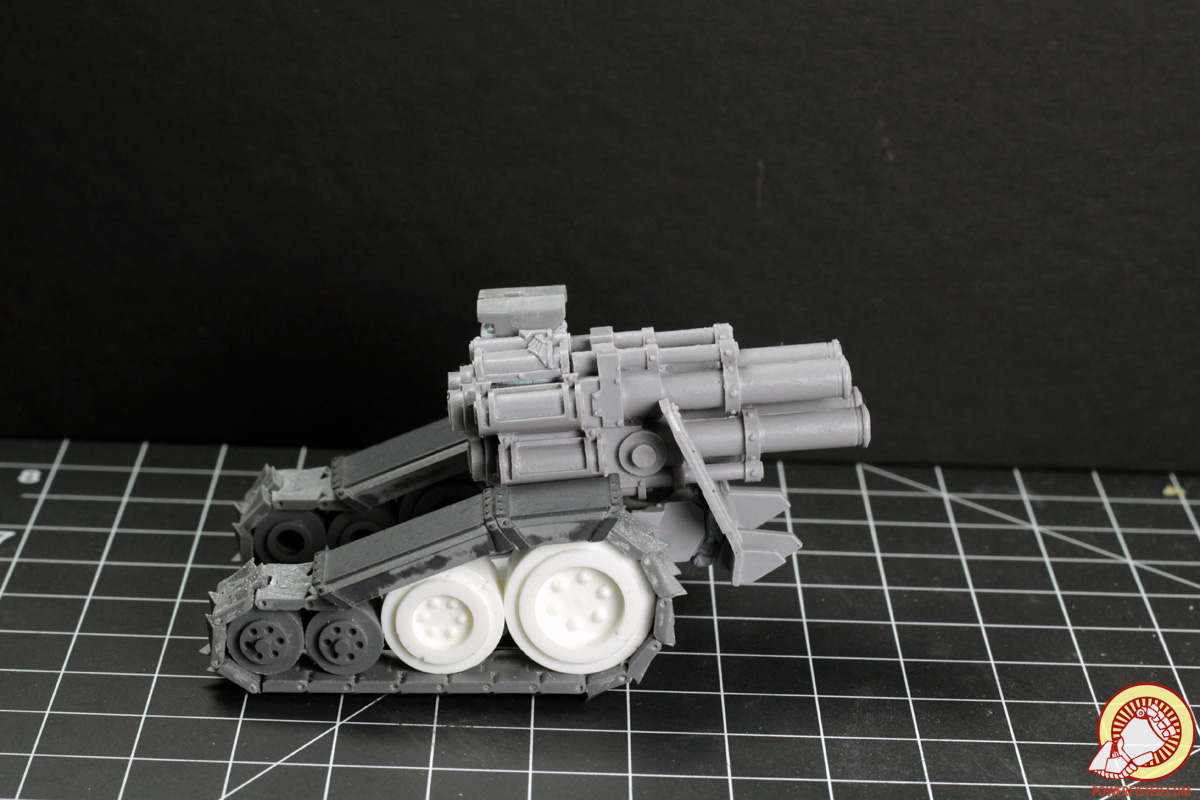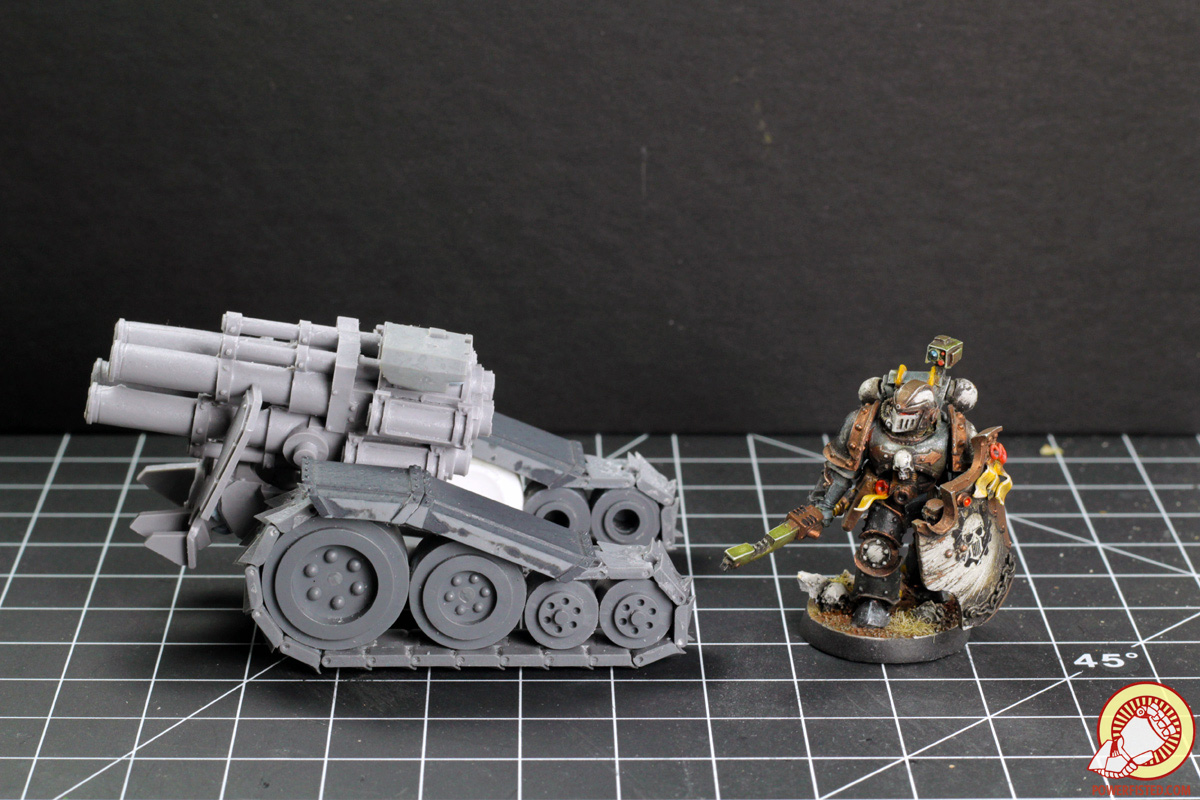 What made this project so daunting is sourcing all the bits and pieces required. It's hard to get just a single thudd gun without the cart, let alone 9. It took me over a year to find enough people with bits to do this. As for the chimera wheels, they are actually OOP and I had to learn how to recast the few I was able to get through my contacts. To date, this will be one of the longest and most daunting projects to date. Despite this, it's been a labor of love and I'm really excited to see a group of these fully painted and on the table.